Banking Service
Power your solution with financial data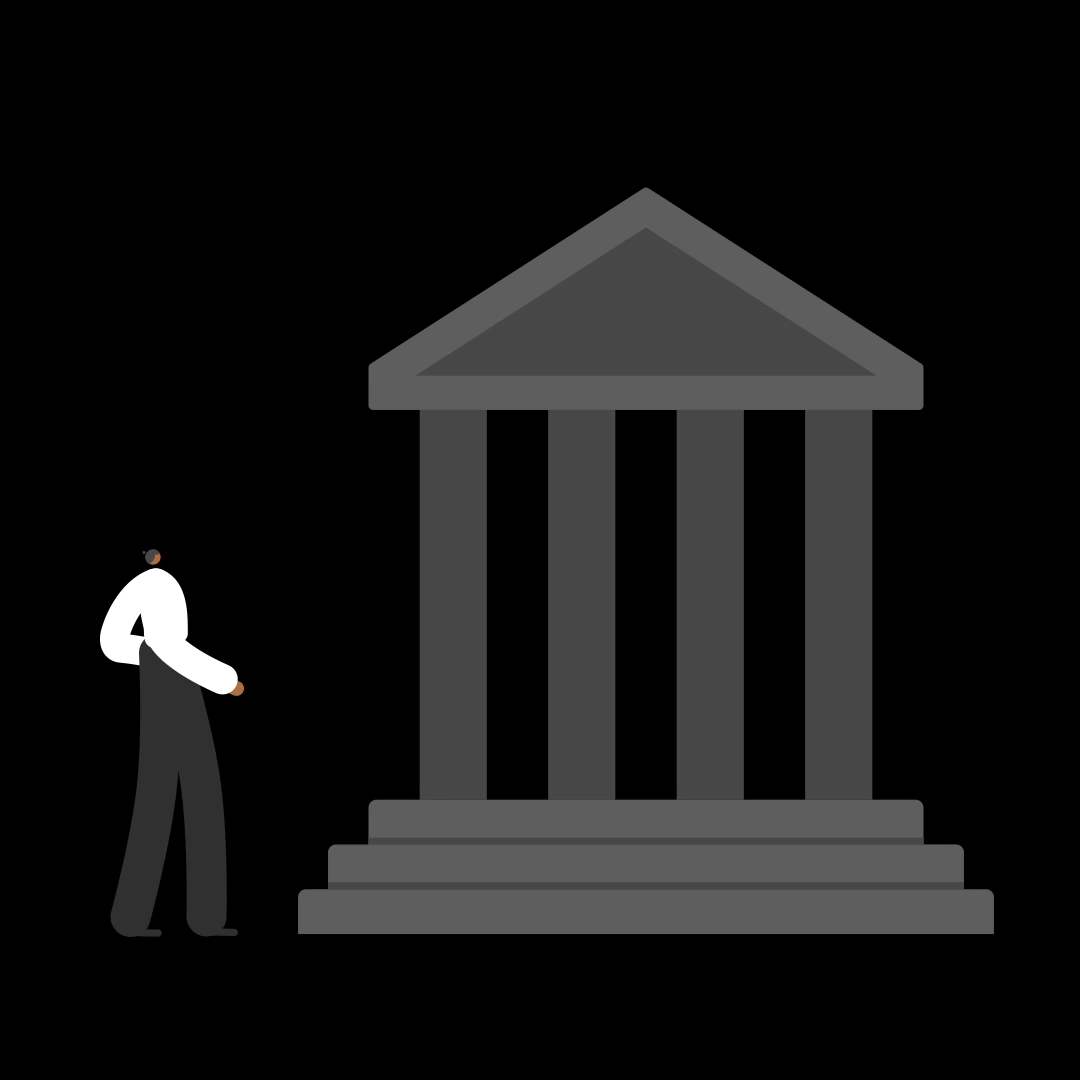 Banking Service reduces manual data entry and automates tasks for Sage customers. This service helps businesses become more efficient by enabling customers to automatically download and categorise incoming and outgoing transactions from their bank to their Sage solution.
20%
Said automated bank reconciliation would be the most valuable improvement to their accounting system
27%
Said new or improved bank integrations would enhance their Account payable process
22%
Said automated reconciliation capabilities would help relieve their organisations biggest pain points
* Source: IDC EMEA, IDC Europe AP/AR Survey, Sage, October 2021
Overview
Capabilities of the Sage Banking Service


Bank rules
Create automated rules that categorise imported online banking transactions in your solution.
Learn more about rules.
8hrs
saved on average reconciling bank transactions.
80%
of time reduced on manual data entry.
80%
of Sage customers find reconciliation easy.
Customer pain points
I spend too much time on manual data entry

The Banking Service capabilities save time by automatically importing transactions from financial institutions,giving customers more time to focus on what their business needs.
I currently have inefficient work processes

The Banking Service capabilities help streamline workflows with the elimination of manual data entry and automated bank reconciliation processes.
I have lack of visibility on the performance of my business

The capabilities enable customers to stay on top of their transactions and keep their accounts accurate, giving them greater visibility and control over their cash flow and empowers businesses with insights to make smarter decisions.

"I can easily access my accounts and I know what's going on. I can check whether a customer has actually paid me because it's connected to my bank account."
Janice B. Gordon - Founder, Scale Your Sales
Bank feed capabilities
1.
Onboard
Allow users to connect their bank account to their Sage product.
2.
Multi-account link
Easily connect additional accounts under the same authorisation.
3.
Get transactions
Pull transactional data for the users connected accounts.
4.
Reauthenticate
Reconnect accounts when authorisation has expired.
5.
Transaction recall
Delete or replace transactions that require amendment.
6.
Offboarding
Users can disconnect their bank account when required.
Bank feed types
Direct
An offline process where the user must complete steps outside of Sage UI to link their accounts.
Indirect
Authorisation takes place in the onboarding flow and in most cases is instantly connected.
Seamless onboarding experience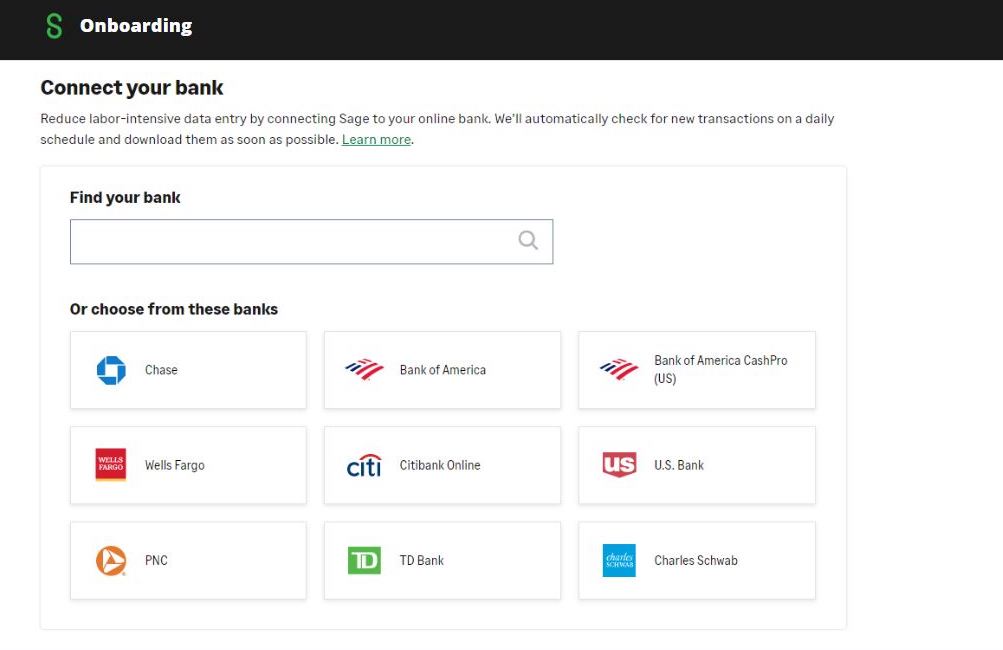 Bank rule capabilities
1.
Create rules
Reduces the risk of human errors created through manual data entry.
2.
Rule matching and ranking
Automatically import and categorise transactions from your bank.
3.
Manage rules
Customers can easily amend, reorder or delete rules within their solution.
4.
Re-process rules
After making changes to rules the customer may wish to run rules processing again for a set of transactions.
Simple bank rule creation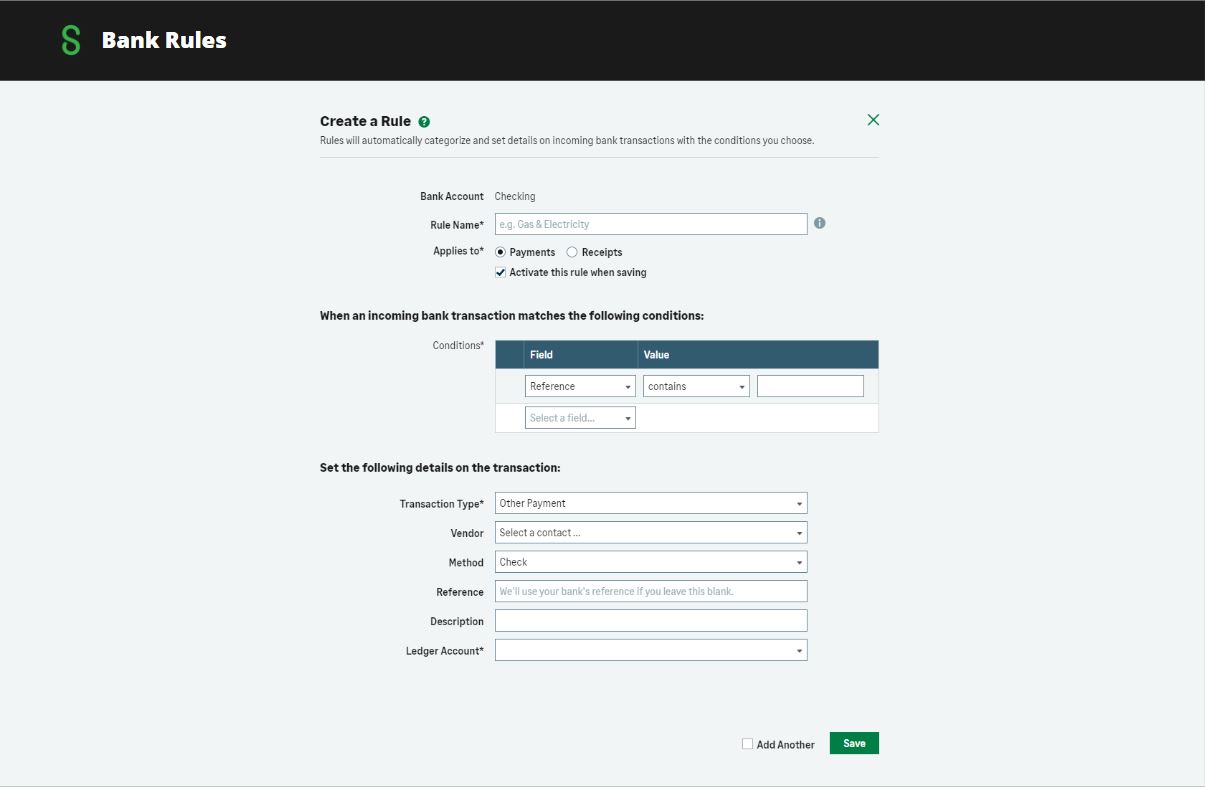 Transaction import capabilities
1.
Import into placeholder
If their bank is not currently available through Bank feeds, import files to a placeholder account.
2.
Convert to a real bank feed
Easily switch placeholder accounts to fully connected when their bank becomes available.
3.
Transaction top up
Customers connected to a bank feed can 'top up' transactions for various scenarios.
Easily import transactions