Introduction to web screens and customisation
Less than to read
This section will cover everything you need to understand and customise your Sage 200 web screens. Learn what the schema is, how to deploy it and how to configure your site to use them. We will provide you with a basic example to get you moving on your journey of web screen customisation.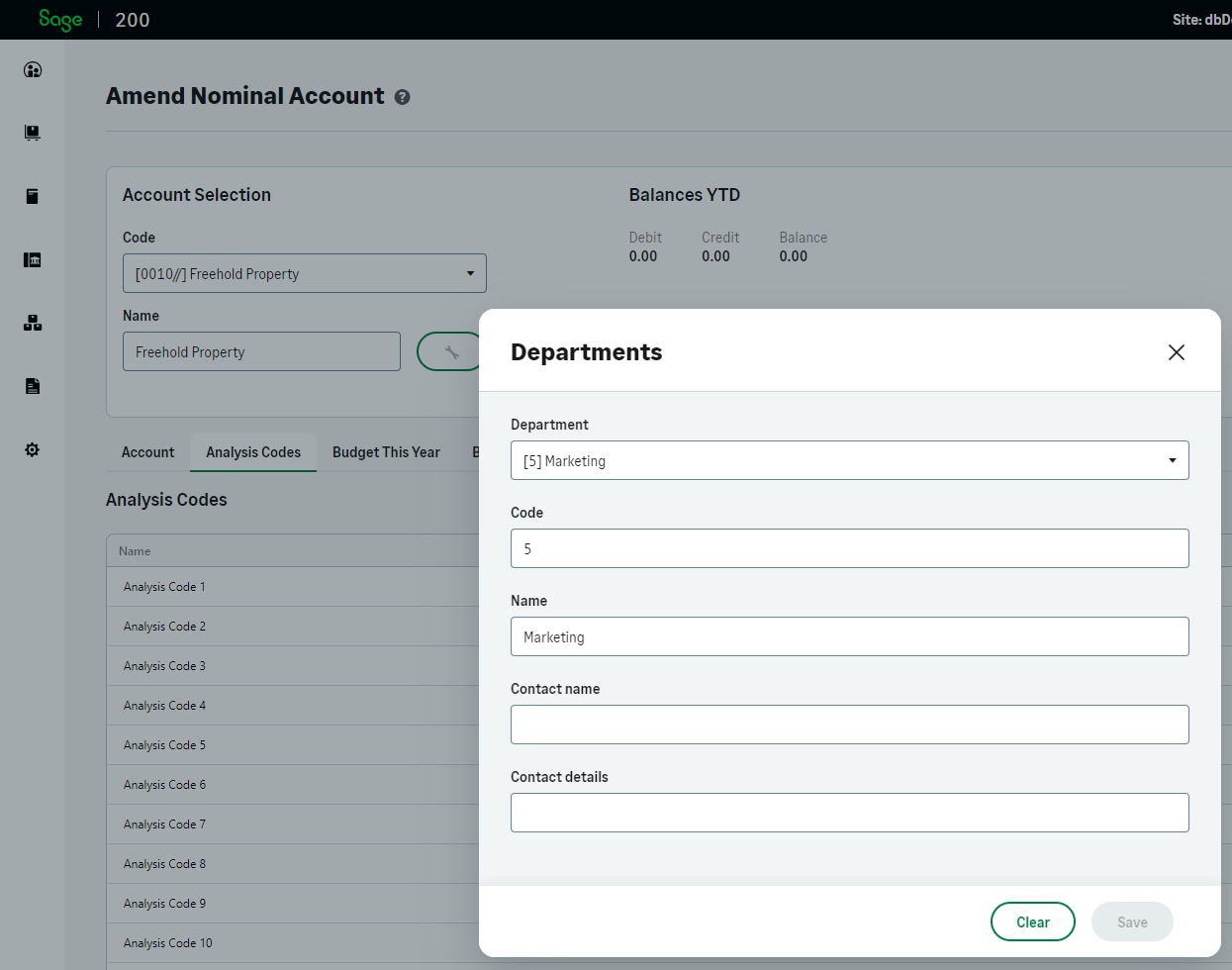 A button customisation opening a department child dialog
We'll cover the following key areas:
The addition of web screens to Sage 200 will provide many benefits for customers, including:
Enhanced Flexibility and Compatibility: Our web screens ensure seamless access to Sage 200 across multiple platforms, including Windows, macOS, Linux, and mobile devices+. Users can switch between devices and operating systems without encountering compatibility issues, providing a consistent experience regardless of their preferred platform.
+Our Web Portal is optimised for tablet-sized screens and above. Please note that mobile phones are not officially tested or supported.
Streamlined Maintenance: With our web screens, there is no need for individual users to install and update the application on their local machines. By accessing the web portal via a browser, users can eliminate the hassles and time-consuming tasks associated with traditional software installations and maintenance. Updates and enhancements can be seamlessly implemented on the server-side, ensuring users always have access to the latest version without any manual intervention.
Improved User Experience: Our Web Portal provides a modern and intuitive user interface, offering an enhanced user experiences further supported by incorporating responsive design principles and ensuring optimal display and usability across different screen sizes and resolutions. This results in a user-friendly interface that is easy to navigate, customise and interact with, improving overall user satisfaction.
Extended Reach: Web forms expand the reach of Sage 200 by enabling access from anywhere with an internet connection++. This allows businesses to serve geographically dispersed teams, remote employees, and external stakeholders seamlessly, fostering collaboration and enabling efficient business operations across diverse locations.
++Devices accessing Sage 200 Professional on the same network do not require an internet connection.
Next - What are web screens?